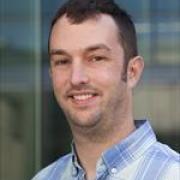 Jeremy Gordon, PhD
Assistant Adjunct Professor
Dr. Jeremy Gordon earned a PhD in Medical Physics from the University of Wisconsin. He was a postdoctoral scholar at UCSF (2013-2016), followed by a role as senior development engineer (2016-2020) in the UCSF Department of Radiology and Biomedical Imaging.
Dr. Gordon's research uses advanced imaging techniques to provide physiologic and metabolic information with MRI, with a focus on the development o novel and rapid acquisition strategies and reconstruction methods for spectroscopic imaging on preclinical and clinical systems. These methods are applied to prostate cancer research, other cancers and metabolic diseases.
Dr. Gordon is an author of over 55 peer-reviewed publications and is a distinguished reviewer for the journal Magnetic Resonance in Medicine.