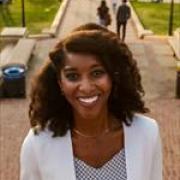 Catera Wilder, PhD
Catera Wilder, Ph.D. is an Assistant Professor in the Department of Bioengineering and Therapeutic Sciences at the University of California San Francisco and Chan Zuckerberg Biohub Investigator. She received her Ph.D. in Biomedical Engineering at Georgia Institute of Technology and Emory University (2016) under the direction of Manu Platt. As a UCLA Chancellor's Postdoctoral Fellow in the lab of Alexander Hoffmann (2016-2022) she focused on understanding innate immune and inflammatory responses by studying ISGF3 transcription factor dynamic regulation using a systems biology approach. Her work investigating the interferon signaling and transcriptional regulation has uncovered stimulus specific responses determined by coordinated stimulus-contingent positive feedback loops.
Dr. Wilder devoted much of her training in complementary research areas to develop her own distinctive research program. As a graduate student, her studies showed that perturbations within a proteolytic network using protease inhibitors can upregulate matrix degradation in a cellular localization dependent manner, potentially leading to increased cancer cell invasion or metastasis. She published most of this work in The International Journal of Biochemistry & Cell Biology. During her training, she was awarded the National Science Foundation Graduate Research Fellowship and Ford Foundation Predoctoral Fellowship. Due to collaborations on other projects, she was also a co-author on five other peer reviewed journal articles.
Her passion to understand the complexity of cellular responses led her to study cellular signaling networks in innate immunity as a postdoctoral fellow. From these studies, she demonstrated distinct regulation of antiviral and inflammatory gene expression programs by different interferon cytokines control of feedback and feedforward loops. One manuscript for this work is currently in preparation and another published in Frontiers in Immunology. She was the recipient of the UCLA Chancellor's Postdoctoral Fellowship award and two NIH T32 Postdoctoral Fellowship awards.