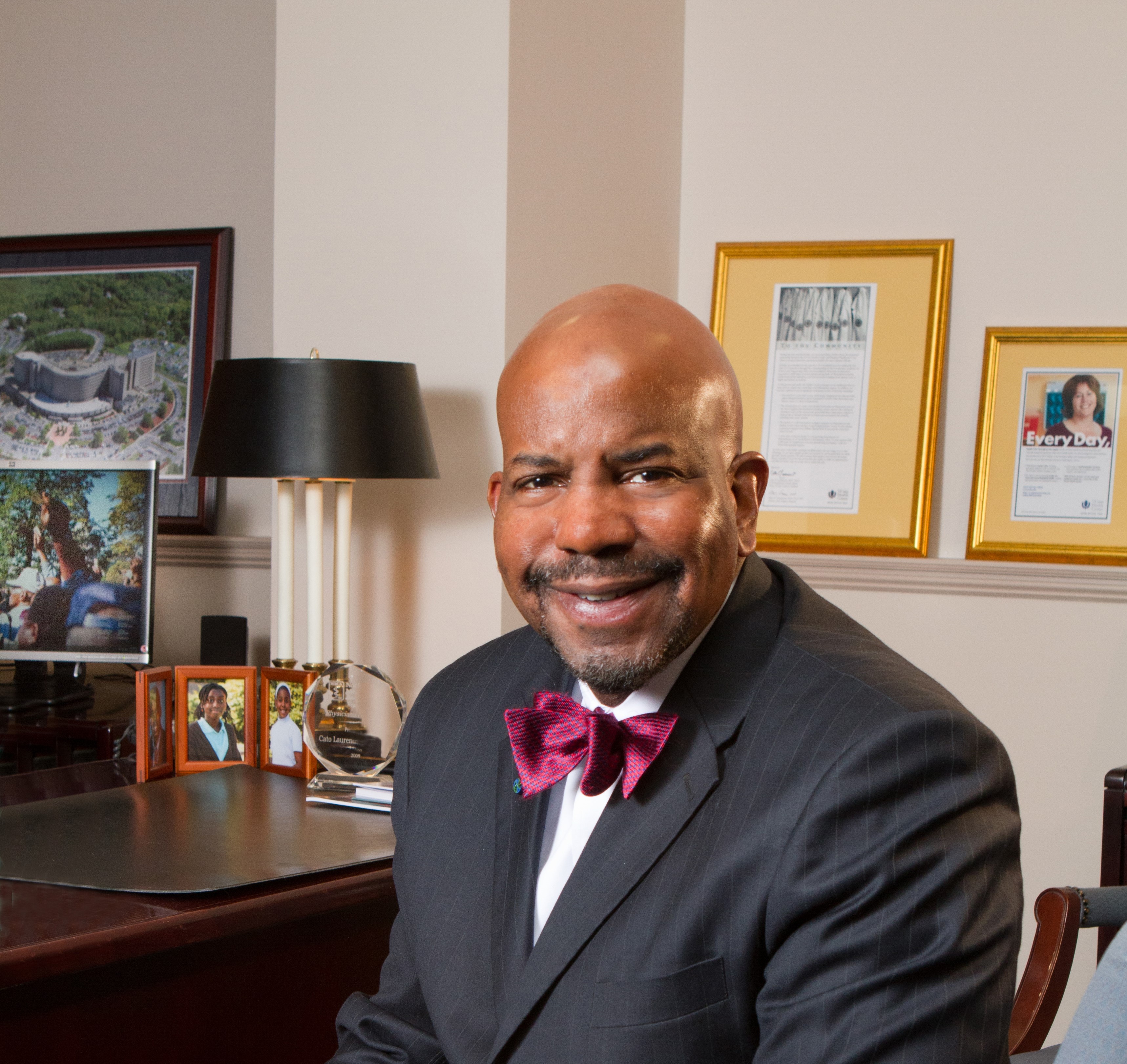 On October 13th, HIVE successfully launched our new seminar series with a lively presentation by Dr. Cato Laurencin, University Professor at the University of Connecticut and CEO of the Connecticut Convergence Institute for Translational in Regenerative Engineering.  
Dr. Laurencin's talk addressed the critical issues of healthcare disparities and racial profiling, and discussed his lab's work in the field of regenerative engineering.
He zeroed in on the medical effects of racial profiling, which occur every day and show up in police killings and unjustified use of force. Profiling is a public health matter which causes mental health issues and other indirect effects. Laurencin explored the allostatic load disparities between Whites and Blacks. He outlined action steps to address these racial and healthcare disparities, discussed these issues with regards to the current COVID-19 pandemic, and pointed to the success of programs in Africa in handling the COVID-19 pandemic.
In addressing regenerative engineering, a field of research started by Dr. Laurencin, he detailed the progress being made in the area of re-engineered ligaments and limb regeneration, using a combination of materials science and bioengineering to provide scaffolds for the growth and regeneration of bones, cartilage, and soft tissue. Recent work in his lab has focused on the development of new materials with excellent biocompatibility and biodegradation properties for use as cell scaffolds to promote tissue regeneration. Lastly, Dr. Laurencin discussed his ambitious Hartford Engineering a Limb (HEAL) Project, which aims to regenerate an entire human limb by 2030.  
Laurencin generously made time to take audience questions, and closed with a demonstration of the LMG Handshake.
HIVE is grateful to Dr. Laurencin for being our inaugural speaker; the bar is set! Next up is Dr. Omolola Eniola-Adefeso, University Diversity and Social Transformation Professor of Chemical Engineering at the University of Michigan, and recent recipient of the 2020 BMES Mid-Career Award. 
HIVE postdoctoral fellows Joel Finbloom, Iain Martyn and Olaia Fernandez-Vila are spearheading these seminar talks to the greater UCSF Bioengineering community. The seminar series, entitled "Engineering Responses to Medically Challenging Issues," features one leader in the field of bioengineering every month through June 2021.