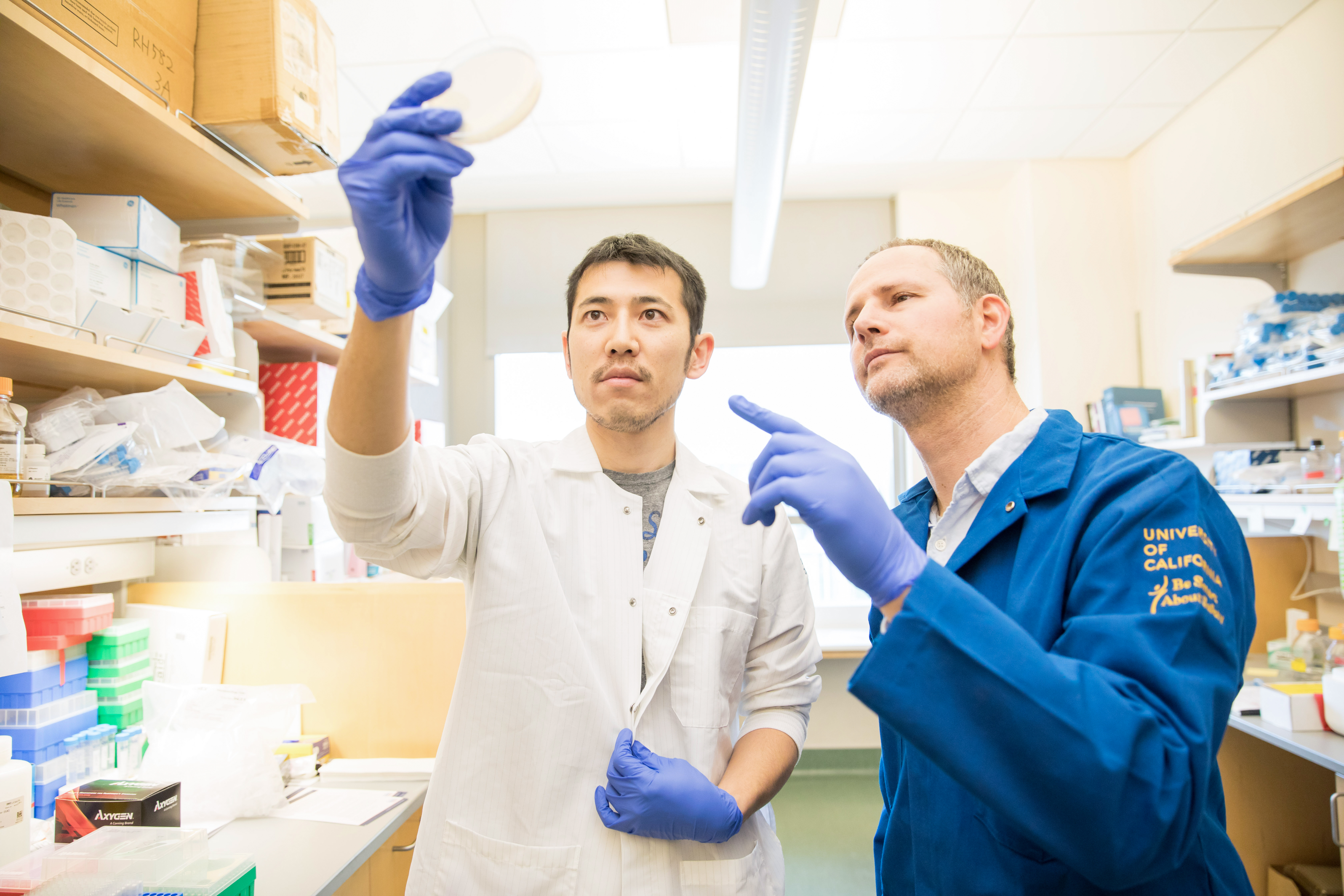 HEALTH INNOVATION VIA ENGINEERING (HIVE) POSTDOCS PROGRAM
The HIVE Postdoctoral Fellows Program seeks to inspire and encourage young bioengineers to explore their creativity in addressing the grand challenges of health care in new, innovative and collaborative ways. These challenges include communicating with the brain, regenerating tissues, controlling the immune system, delivering targeted therapeutics, and designing smarter health devices.
The HIVE Postdoctoral Fellows Program is an internal one-year fellowship with the option to re-apply for another year.  Applicants should have completed, or are scheduled to complete, their PhD in an engineering, computer science, or related field at time of application. Applicants must not be more than 4 years beyond completion of the doctoral degree. Fellows being recruited to UCSF can also apply to the program. Applicants must identify at least one engineering mentor or co-mentor who is a member of HIVE's core faculty or associated faculty, as well as a co-mentor from the basic or clinical sciences at UCSF. Applicants should not hold any other fellowship award at start of the Fellowship.
All qualified applicants will receive consideration for this fellowship without regard to race, color, religion, sex, sexual orientation, gender identity, national origin, disability, age or protected veteran status. Candidates from under-represented groups are particularly encouraged to apply.
The selected HIVE fellows will receive a stipend of $50K- $75K each year, commensurate with post-doctoral experience.
The current opening is for 2- 3 HIVE Fellows for the 2021 – 2022 academic year.
Application Process:
Submission of application documents on-line; close date March 15, 2021
Review of applications (early April 2021).
Committee review of final candidates (late April 2021).
Announcement of HIVE Fellows (May, 2021)
Start of Fellowship – between June and August 2021
Evaluation Criteria:
Qualifications and career trajectory in bioengineering field
Scientific merits of research proposal
Availability of scientific support at UCSF and its research partners
Contributions to diversity, equity and inclusion
Application materials:
Cover letter of interest
CV
Two letters of recommendation (from prior mentors)
Research plan (2-3 pages max)
Statement of contribution/s to diversity, equity and inclusion
Letters of support from proposed mentor (and clinical co-mentor)
Contact Information:
Lisa Cabahug
BTS Senior Manager of Administration and Strategic Operations/HIVE Program Manager